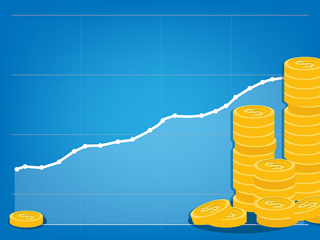 All successful business owners know that there is more to success than being good at your craft. There are many aspects to being successful and one of the most important for a business is finding a great supplier that has what you need at the lowest price. Because the lowest price means the highest ROI and your ROI, to a large, part determines your businesses success.
But just the lowest price isn't enough. If you find the lowest price and the company has terrible customer service, sends the wrong parts, doesn't honor their warranties it ends up costing you more in the long run. We all know it pays to do it right the first time.
At MBS we strive every day to improve. If you follow our website you will see it is always evloving. Later this year we are planning some really big changes for you to make it even easier to shop online. We do all this to make MBS the best that it can be so that we are your go to supplier for all your signage hardware needs.
But that effort is not just on our website. It is in all facets of our business. We are constantly trying to find ways to improve every detail. From our products to keep our prices low to the way we ship and everything in between. Just compare our product prices to one of our competitors and you'll see we are typically 30% to 60% lower in cost. Why would you waste 30% or even 60% of your money? Why would you work with someone that cuts off shipping at 1PM? Would you shop at a store that only lets you buy things until 1 PM? Of course not. They might get your money but you're not getting your product till later. At MBS if you place your order between 9 AM And 6 PM as soon as your order is received it is being processed and readied to ship.
Plus, we ship until 6 PM Monday - Thrursday and 5 PM of Friday. Who else has that committment to their clients? If you are on a job that needs to get finished and at 4:30 PM you find something that was over looked and you need a part from us? If you call us before our shipping deadline you can have that part in your hands the next morning. Of course there is a premium for that type of shipping but this is an example of the committment we have to you. Our business model is to make your business successful.