As a Property Representative, it is more crucial than ever to stand out in the marketplace. You want to ensure that you are doing things that nobody else is doing. You want to make it simple for potential purchasers and tenants to see your houses in order to create interest. In this post, we will be reviewing a few of the various things that you must try to find when you are purchasing property window display systems.
Things to Try to find In Real Estate Window Display Systems:
1. Size of Acrylic Display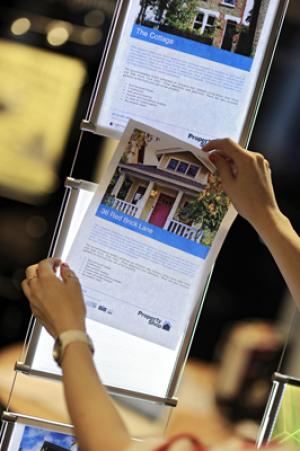 The first thing that you want to do is make sure that you look for a display that is the right size. This is going to make or break how your display looks. If it is too big for the number of homes that you handle, your display system is going to look incredibly empty. Search for the one that is the best size for your needs. This will enhance the visual appeal of your display.
2. LED Window Display Systems
If you are taking a look at the most visually appealing presentation for your homes, you should take a look at LED's. Real Estate LED window display systems are going to make your homes definitely pop. They will make sure to capture the interest of those that are strolling by, day or night. They offer exceptionally simple access; they are actually back lighted acrylic sign holders that are suspended on a cable hanging system which provide an extremely clean, floating look. Likewise, they use hardly any electrical power makings them extremely efficient also.
3. Cost
Obviously, you want to find the most affordable option for your budget. For that reason, Cable Displays and LED Window Kits are the perfect place to invest a little bit of your marketing budget up front and get a huge return in value.
Real Estate Window Display Systems
As you can see, there are several things to consider when searching for the ideal real estate window display system. At Mbs, we have several product lines that are perfect for this very application. Our most popular choice is the Cable System, which is affordable and extremely easy to use. We also have a durable Rod System, which is sturdier, and capable of holding more weight - even usable for shelving. Our most eye-catching option, however, is our beautiful LED Display Kit, which is a version of our Cable Kit, but with backlit LED Panels to make your Real Estate Window Display shine, day or night. If you have more questions, feel free to give us a call at 813-938-6025 or send us an email at sales@mbs-standoffs.com - we're more than happy to help in any way we can.
Window Display Systems | Real Estate Displays | LED Window Display Systems