For Shelving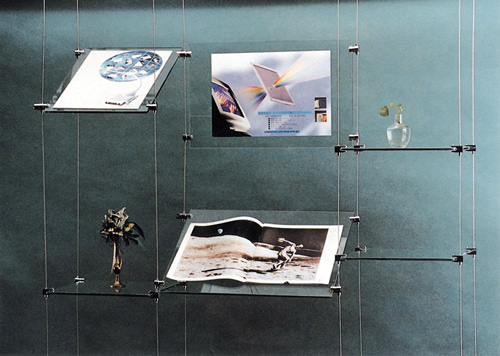 At MBS-Standoffs we manufacture the parts and hardware to make beautiful displays. Our hardware for building Aluminum Cable Glass Shelf Systems allows you to custom configure just about any shelf system you can imagine.
As you can see by the example on the right you can mout shelves horizontally to place items on them, vertically for a display and even at various angles to make reading information comfortable to the viewer.
These systems work equally well with glass or acrylic and are very easy to install. We recomend that you call one of our expert staff to assist you in your purchase if this is your first time builing one of these systems. The most important thing is to work out yoru system on paper so you can share it with us and we can work out the exact parts you'll need to get the Cable Hanging System you want.
Click an image below to narrow your search: