Curved Display Glass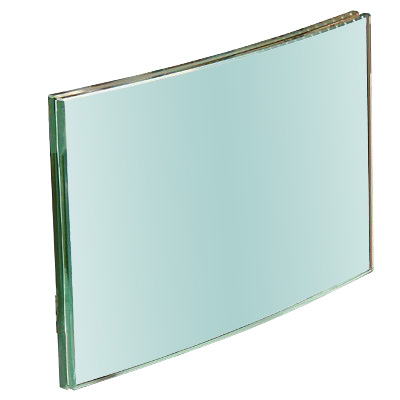 Looking to come up with a new marketing message or perhaps a corporate logo to re-brand your business? Check out the available curved glasses that come complete with 4 pre-drilled holes and holes measure 3/8 in diameter.
Our curved glasses always come in pairs so it's easier for you to customize your marketing or advertising requirements. One popular product at the site is a pair of curved glass that measures 6" x 6" x 3/16" thick and comes complete with 4 pre-drilled holes that measure 3/8 in diameter. A rectangular curved glass is also available that measures 6 3/4" x 4" with polished edges. For a much bigger application, the curved glass that measures 8 1/4'' x 11 11/16'' x 3/16'' thickness can work. We also carry accessories that can be used to mount these curved glasses into your preferred locations. We offer stainless steel standoffs in different diameters like ¾" and 1".